You have a mechanical or technical problem with your car and you don't know who to call? You have been in an accident and you are looking for a towing service for your wreck? Contact our Car troubleshooting Schaerbeek service now to receive a fast and high quality service. 
Our Car troubleshooting Schaerbeek service
First of all, our car troubleshooting services are numerous and we can really help you no matter what the problem is with your vehicle in question. Indeed, our team has already been confronted with all kinds of breakdowns. This is what makes our experience so convincing today. Moreover, you can count on our speed and our know-how. Finally, here is a non-exhaustive list of Car troubleshooting Schaerbeek services:
Towing and breakdown service for any type of car troubleshooting.
Intervention for an accidented car
Towing to a service station for an out of gas
Intervention following the loss of keys or blocked keys
Assistance in case of misfuelling
Towing of all kinds for motorcycles, cars, vans, etc.
Assistance in case of blocked handbrake
Breakdown service for dead battery

Exit from the impound lot

Towing of your car stuck in the mud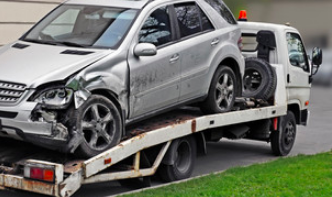 Call our team
Your engine makes a strange noise or your car does not start anymore? This can be due to many different problems: the battery can be at fault or the starter or maybe you forgot to check the fuel level. To avoid waiting hours for someone to come and tow your car. Trust car troubleshooting Schaerbeek. First of all, we take your calls directly. Secondly, we are there in a very short time. It is true that we make a point of honor as for the speed of our services. Furthermore, we arrive and take care of everything. All this so that you can quickly forget about this little hitch. Our staff is made up of professionals who are familiar with the world of car mechanics. Therefore, they will have no problem helping you. All you have to do is continue your day and try to forget about this little incident.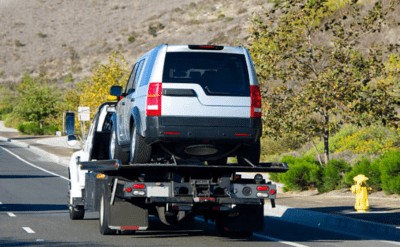 CAR TROUBLESHOOTING SCHAERBEEK : CALL 02 899 22 36
What to do if you have a breakdown on the road?  
To begin with, keep your passengers - and yourself - safe. If your car is stopped in the lane, for example, try pushing it to a hard shoulder or parking space. This way, your vehicle does not obstruct other cars/motorcycles/trucks. Next, place the warning triangle within 100 meters of your disabled vehicle. This way, other drivers will be alerted to a broken down car nearby. Finally, don't forget the yellow vest with glow-in-the-dark stripes. It can really save your ass.
Once you've taken all the necessary safety precautions, it's time to call for help. You may choose to call a friend rather than a professional tow truck. For example, if your battery is dead, perhaps one of your friends has cables at home and can come to your rescue. However, if it's 4 a.m., your friend may not appreciate your call. Or, they may not know how to help you. For example, if you have a broken oil tank, or a problem with your brake fluid, calling a friend will not be helpful.
In any case: day or night, and whatever your breakdown, you can call our car troubleshooting Schaerbeek service. We will always answer you as soon as possible, and we assure you an irreproachable service.
So if you don't know who to call, there's only one number left: 02 899 22 36.
Car troubleshooting Schaerbeek : why choose a professional breakdown service ?
There are many reasons to choose a professional troobleshooter over a friend. To name a few: 
Firstly, a professional troubleshooter can assist you 24 hours a day, 7 days a week;

Secondly, a professional troubleshooter can clearly tell you what the problem is with your vehicle and help you fix it permanently; 

Finally, a professional tow truck driver will tow you without damaging your vehicle.
So, call a professional who will know how to best assist you on the road
CAR TROUBLESHOOTING SCHAERBEEK 24h/24 AND 7d/7